Magnus with Archangel Salvages a Top Ten in Monterey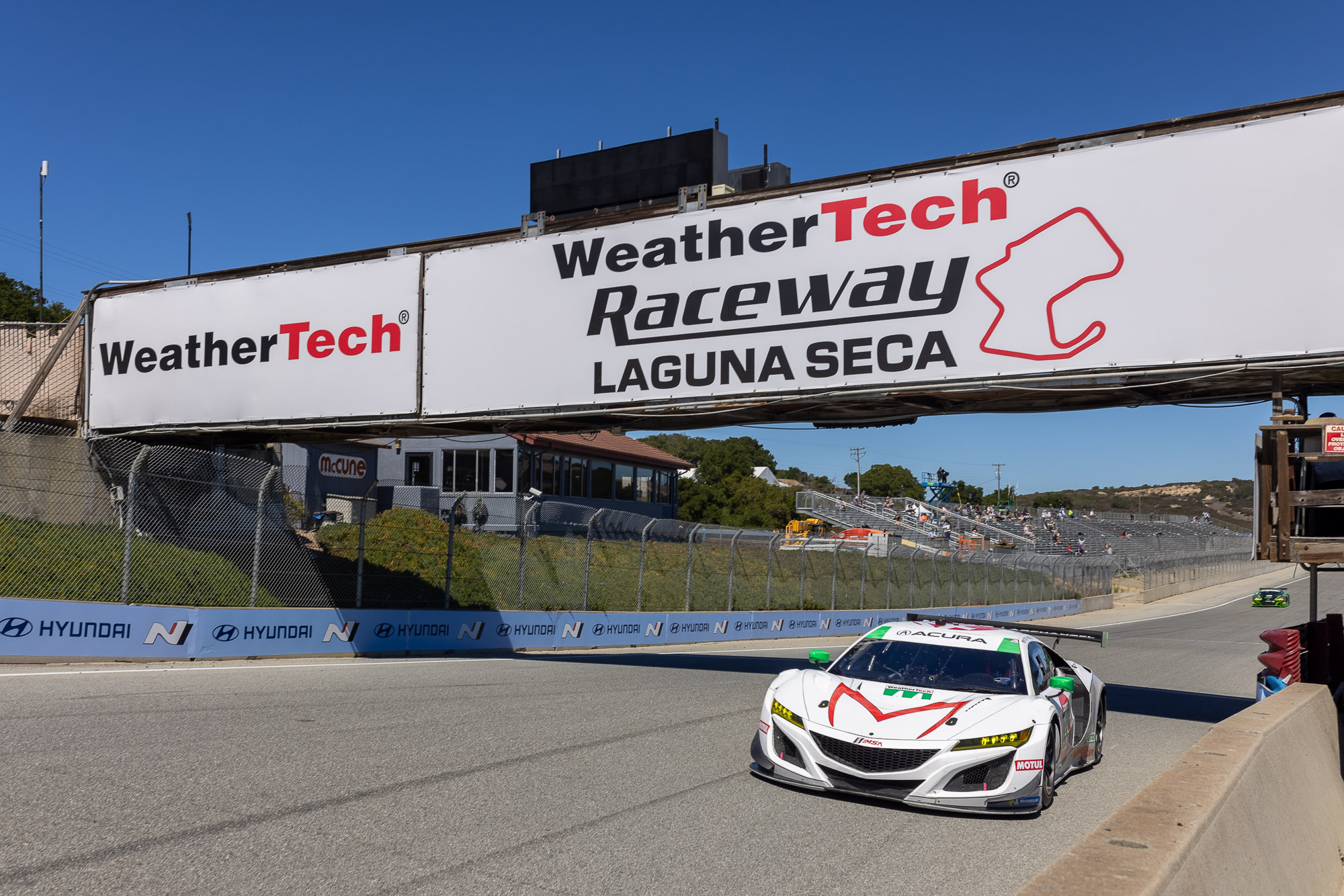 MONTEREY, CALIFORNIA (September 13, 2021) - Magnus with Archangel's John Potter and Andy Lally took the checkered flag as the top Acura in Sunday's Round 8 of the IMSA WeatherTech Championship at WeatherTech Raceway Laguna Seca.
The group entered the west coast swing feeling positive, fresh off a productive test at a similar ciruit. They used Friday and Saturday's practice sessions to really dial in on the set up of the Acura NSX GT3 EVO. The hard work showed after a time posted by Lally put the No. 44 in the top five during Sunday morning's warm up.
Prior to the start of the race, the team opted to taking new tires, which meant Potter would have his work cut out for him starting from the rear. Fortunately, he understood the assignment, and began turning consistent laps and weaving in and out of traffic amongst competitors. Potter got as high as sixth position prior to pitting and handing the controls off to Lally with one hour and fifty minutes remaining.
"John [Potter] did an awesome job to start the race and keep it clean despite a pretty big accident right ahead of us," said Lally. "He made up more ground than almost any other driver during his stint, that was definitely the biggest positive for us today."
Once at the wheel, Lally was prepared to fight forward, but unfortunately the lack of yellows set them up for what was yet another uneventful race. The No. 44 was in ninth position when the checkered flag came out, allowing Lally to take another top ten finish for the Magnus with Archangel team.
"I'm really happy with how our team performed this weekend," said Archangel Motorsports Principal, Mike Johnson. "We felt really confident after warmup and John had a great start. He was just dodging traffic, making a bunch of great moves out there. From there, the whole race just went green and we didn't have the pace to move up. A couple of tenths here and there really adds up over a few hours. All in all, I'm really happy with the team and ready for the next one."
Magnus with Archangel will continue their west coast swing September 25-26 at the Long Beach Grand Prix. The next two rounds of the IMSA Michelin Pilot Challenge and IMSA Prototype Challenge calendar for the VOLT Racing with Archangel squad are set for October 8-11 at VIRginia International Raceway.