Magnus with Archangel Makes Progress at Mid Ohio Sports Car Course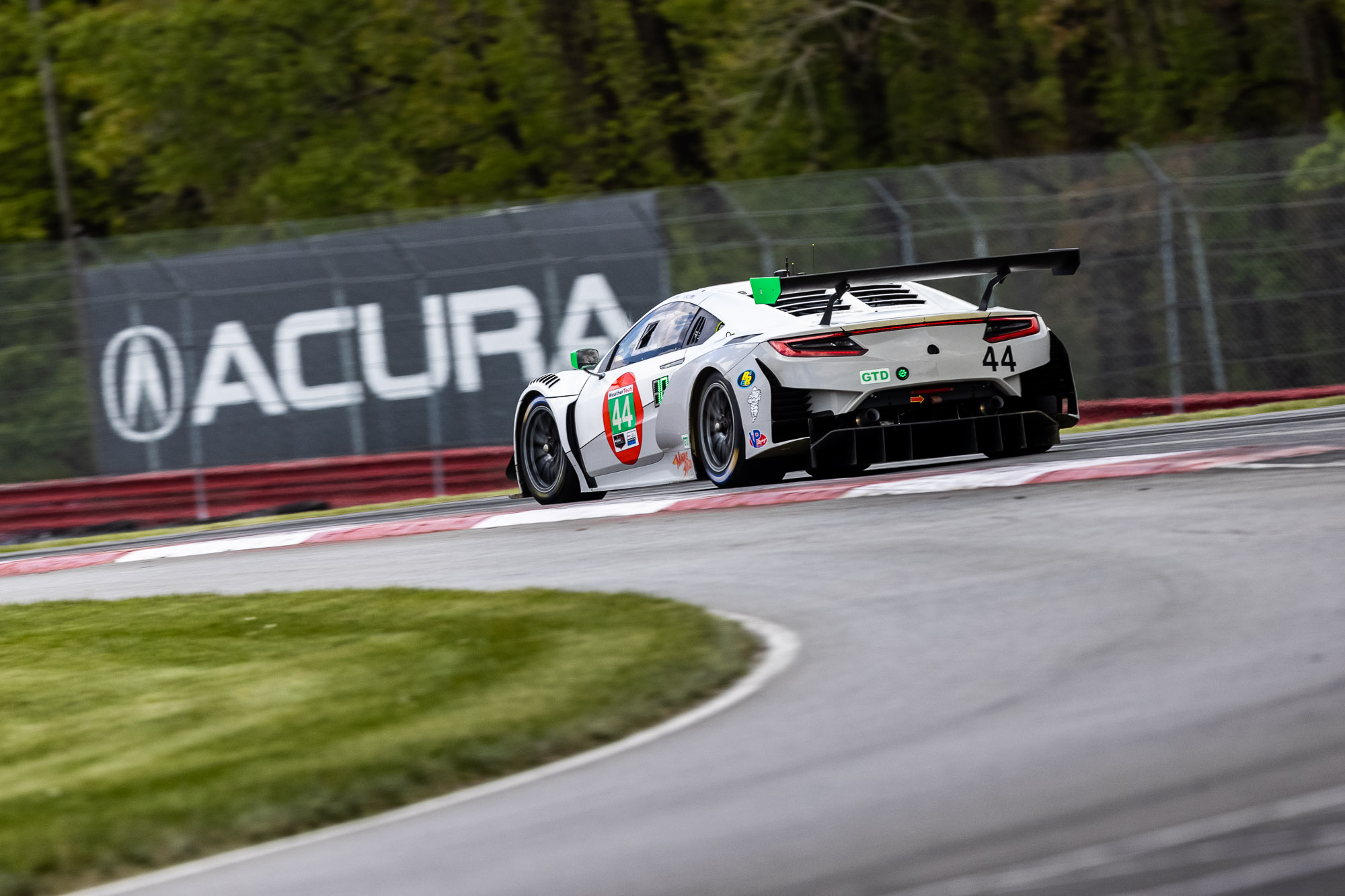 LEXINGTON, OHIO (May 17, 2021) - Magnus with Archangel continued to build on their development of the Acura NSX GT3 EVO, rolling out of Mid Ohio Sports Car Course with a ninth place finish for drivers, Andy Lally and John Potter.
A weekend that started to plan, as the St. Louis-based group utilized the two practice sessions to get the No. 44 car up to speed and dialed in for the first sprint race of the season. When qualifying rolled around, Potter clocked in a 1:22.134, taking the thirteenth starting position in a field covered by less than two seconds. Thinking ahead to the race, the group opted to use the same set of tires for the second qualifying session, which saw Lally take tenth in the run for points.
A great start by Potter saw him maintain position, while taking to some high pressure battles with the No. 88 of Ferriol. Turning fast, consistent laps, Potter was able to bring a clean Acura into the pits before handing the controls off to Lally at the 50-minute mark.
Once behind the wheel, Lally began picking off tenths in the Acura, making his way up to ninth. Great strategy and a nicely timed yellow payed dividends when he exited his second stop for fuel and tires in seventh position. From there Lally found himself at the end of a three-way battle with Miller and Westphal, taking ninth position for the Magnus with Archangel team.
Despite the end result, the Magnus with Archangel team made great strides in terms of development surrounding the Acura NSX GT3 EVO.
"For our first sprint race of the year, I felt this race went pretty well for us", said Archangel Motorsports Principal, Mike Johnson. "John was running some great laps in the beginning, but got caught behind the Porsches. We had to do our own strategy to put ourselves in a spot where we could move up a few positions. It worked out to our advantage because by the end of the second stop we moved into seventh. I thought we may have a shot to fight for the back of the podium. Andy was being aggressive, as he should have been in that position. Team- wise, everyone performed well, the pitstops, engineering, drivers and strategy were great. It just didn't work out, this is a tough track to pass at. We'll load it all up and go to the Glen."
Magnus with Archangel returns to action June 24-27 with the Sahlen 6 Hours of the Glen. The weekend will also see Round 4 of the IMSA Michelin Pilot Challenge calendar for the VOLT Racing with Archangel squad.
Driver Comments
John Potter, Driver No. 44 Acura NSX GT3 EVO —"Thanks to the team. It was good to get another clean run with the Acura NSX GT3 EVO in our first sprint race of the season. I had some good battles with the 88 car and think we're leaving here with some valuable information ahead of Watkins Glen."
Andy Lally, Driver No 44. Acura NSX GT3 EVO — "We showed up at Mid Ohio with quite a different package than we had at Sebring, attempting to evolve our knowledge of the Acura NSX GT3 EVO. Our crew did a fantastic job and our engineering and strategy definitely made headway, just now as much as we wanted. I knew that someone of the cars ahead of us would be strong once their tires got warm and wanted to make an attack on cold tires. Unfortunately I made a little mistake trying to get clean air to my nose in Turn 1, clipped the curb little too hard and lost two more spots. We'll be working hard to get better for the Glen."